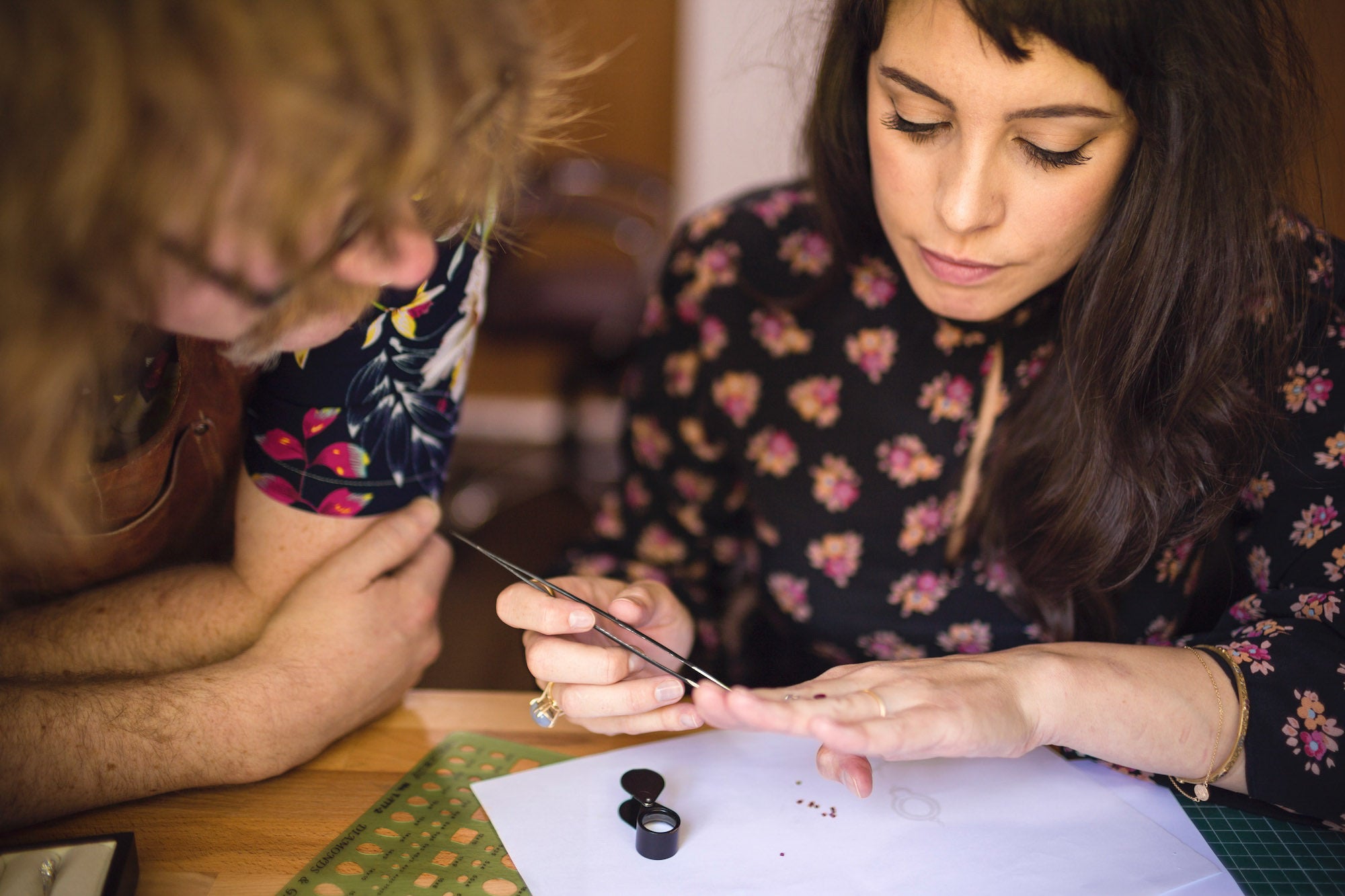 Sustainability
Moira Patience is invested in crafting exceptional fine jewellery that will last a lifetime and beyond. For nearly 10 years we have been actively researching and developing ways to reduce our impact as much as we can.

When you buy fine jewellery from us you can be sure it has been designed for longevity and crafted responsibly. We tend to shy away from the term 'ethical' as we believe it's our fundamental and moral responsibility - it's not a sales pitch - it's the standard.
"Naturally, I try my best to make responsible choices and ensure my purchases are not supporting conflict or unfair practices. As our small business grows, I'm paying attention to our environmental footprint and I'm committed to becoming fully sustainable as we develop."

MOIRA PATIENCE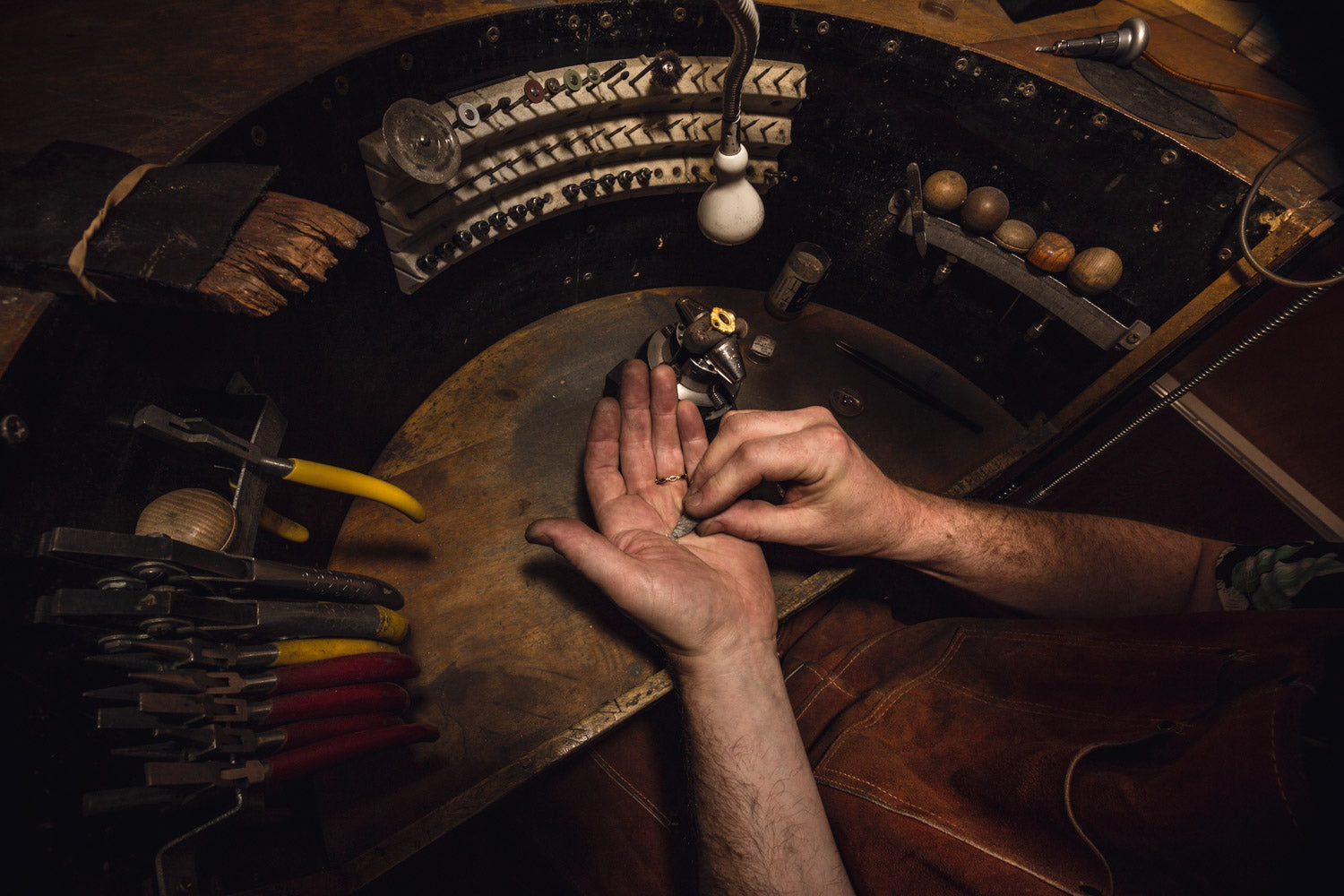 Handcrafted in Scotland
All of our fine jewellery is handcrafted and finished in our workshop in Scotland. We don't work with any overseas factories or large scale production. This helps us take control of our supply chain, reduce waste and support local craftspeople.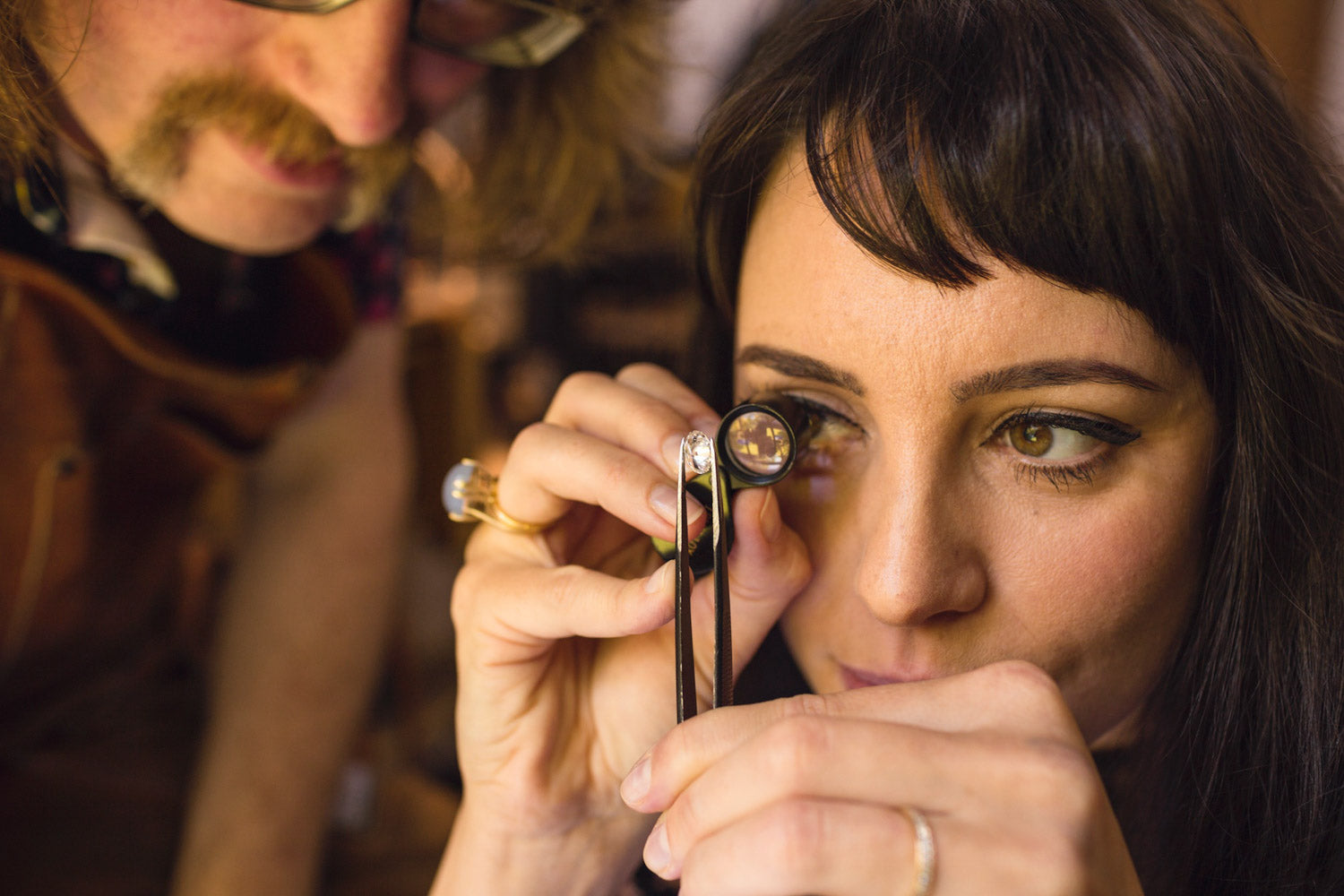 Certified Diamonds
We source our diamonds individually for each piece we make from suppliers we know and trust, and we will not buy new diamonds from suspect sources or unknown suppliers. The UK is signed up to the multi-national Kimberely Process agreement, and so every diamond legally imported arrives with a promise of conflict-free origin.
Canadian Diamonds
We also offer fully traceable Canadian diamonds. In the 1990s diamonds were found in the Northwest Territories in Canada and the Canadian government set up the Canadian Diamond Code of Conduct, to which all the Canadian mines are signed up. Each diamond has an ID reference and can be traced back to the mine.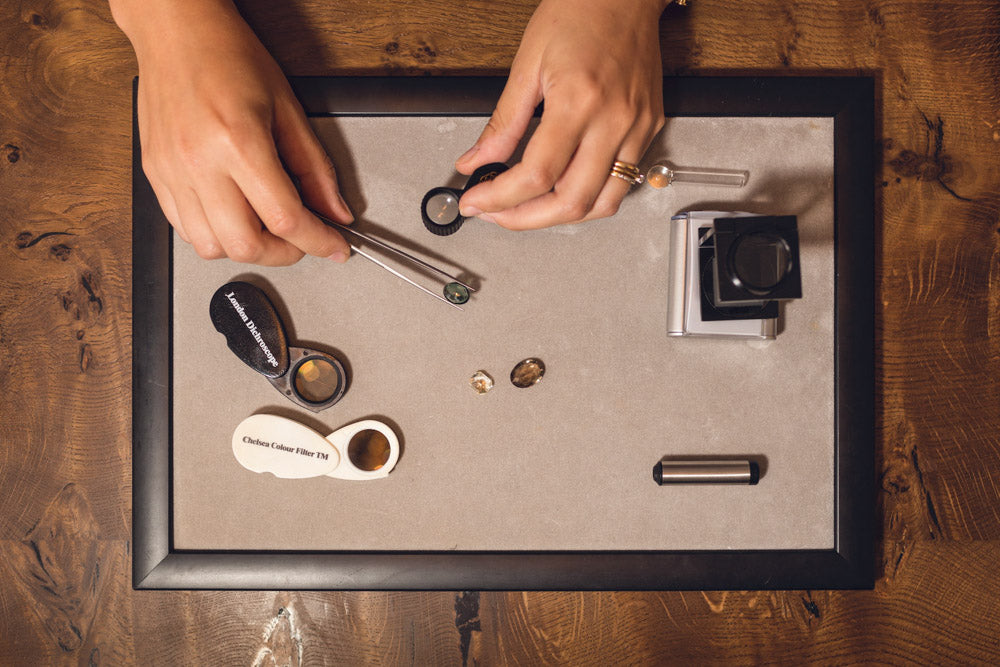 Responsible Gemstones
We are committed to sourcing our gemstones responsibly. We source our gemstones from a number of reputable suppliers based in the UK who we know and trust. We also work closely with small ethical mines worldwide to source classic stones, but also rare cuts and colours helping us to trace our gemstones from the mine to the finished piece.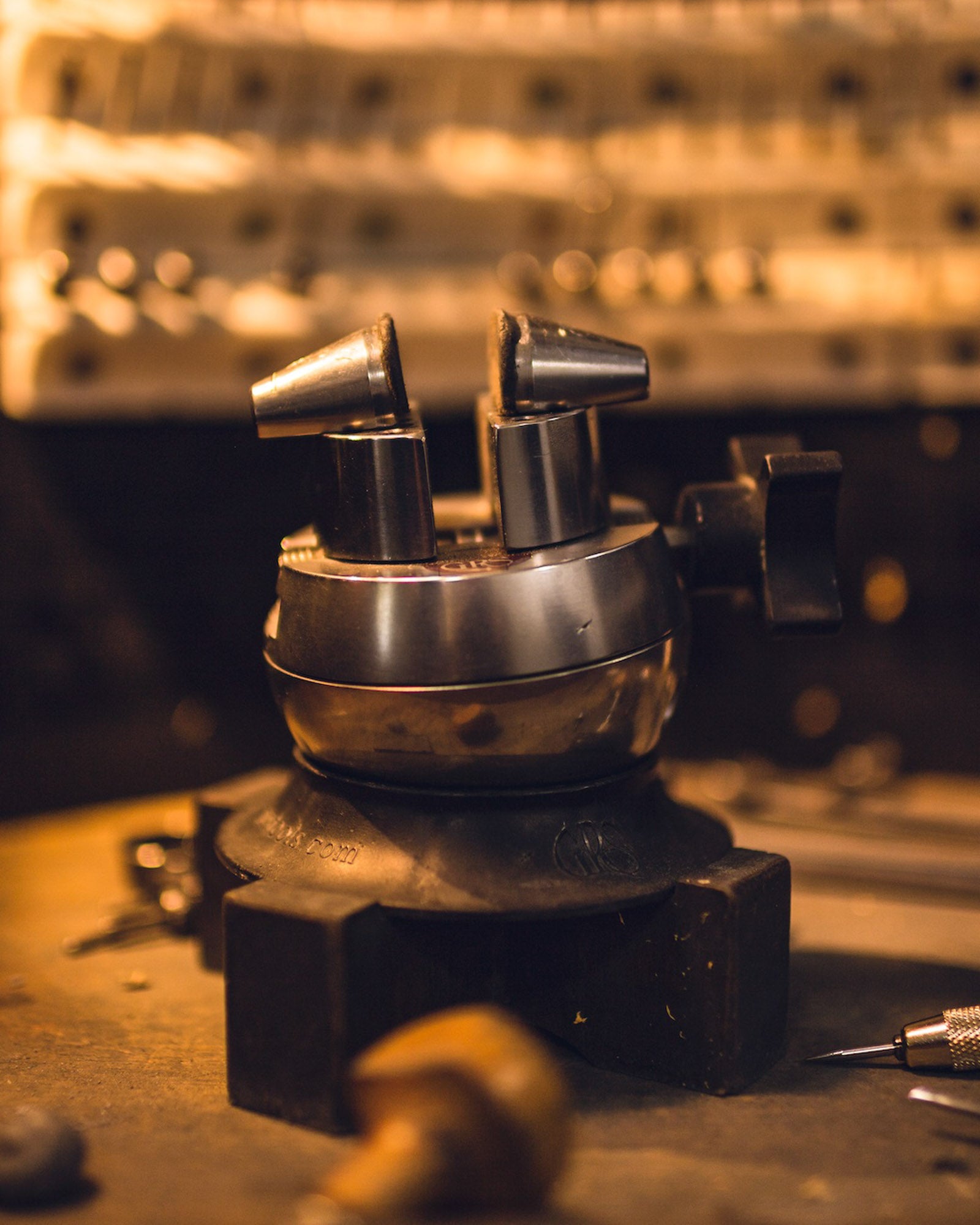 Recycled Materials
We offer recycled gold and platinum as standard. Due to the refinement process precious metals can be recycled again and again and are indistinguishable from newly mined refined gold or platinum. Choosing recycled metals decreases the demand for newly mined resources and reduces our environmental impact.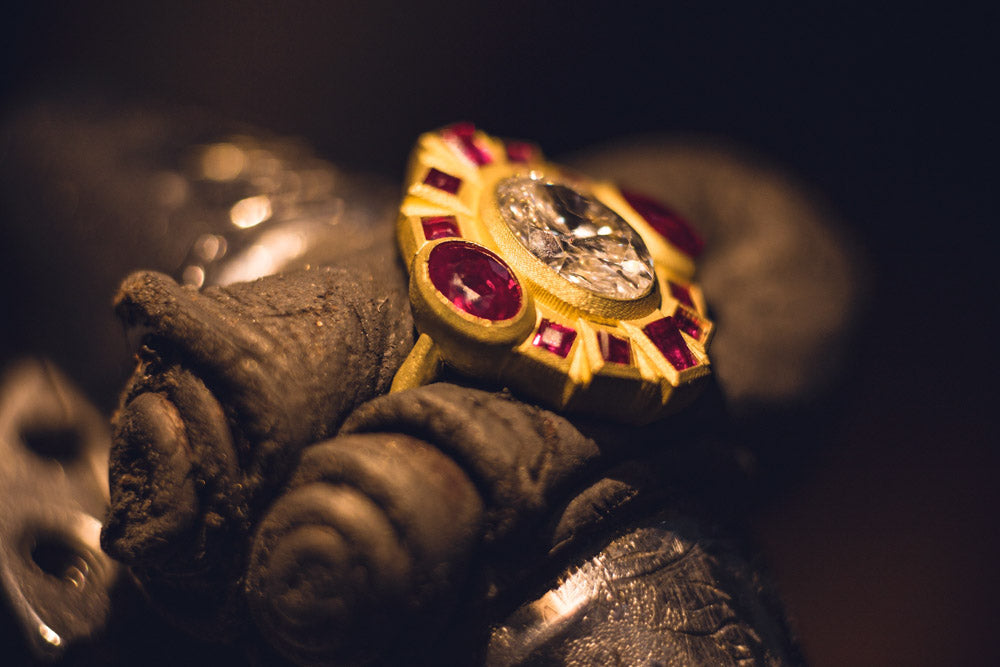 Reusing Materials
We're happy to reuse our clients heirloom gemstones and precious metals. Remodelling jewellery is the perfect way to transform old pieces into something that you can wear every day.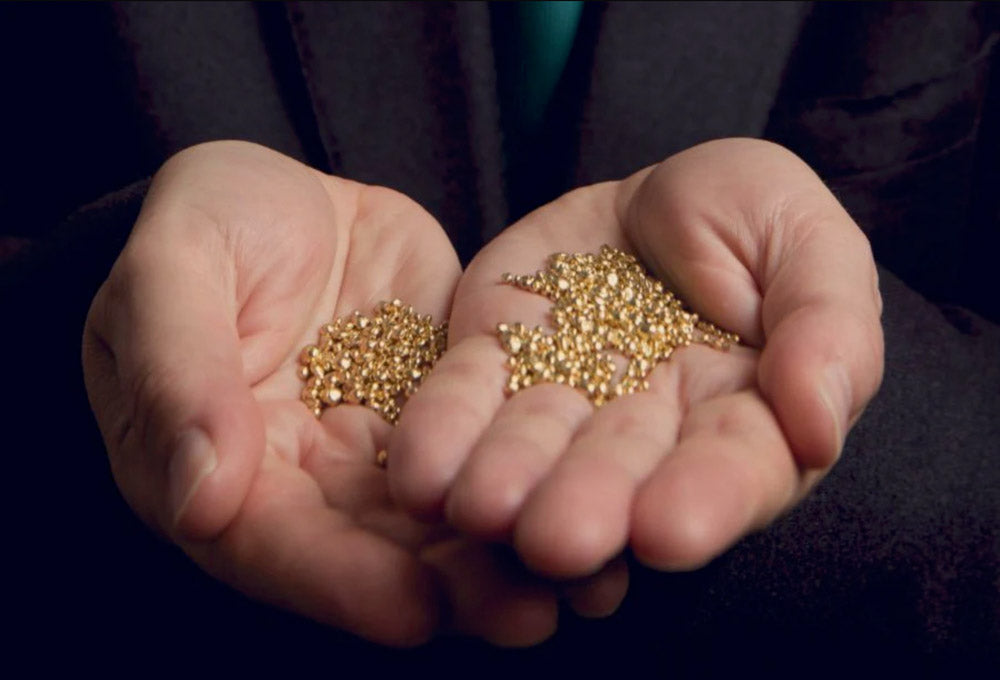 Fairtrade Gold
We offer the option of FairTrade gold to all of our bespoke clients when possible. Fairtrade Gold is sourced exclusively from mines which meet the Fairtrade Gold Standard; which includes strict requirements on working conditions, health and safety, handling chemicals, women's rights, child labour and protection of the environment including water sources and forests.