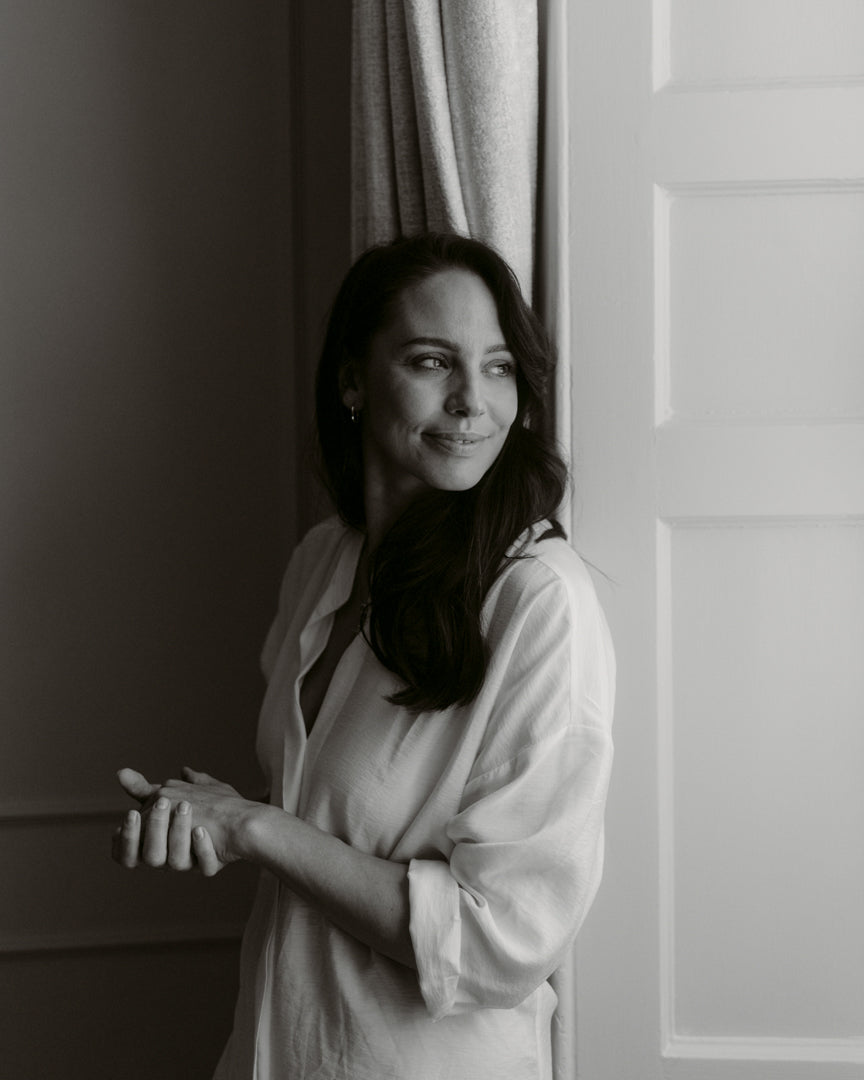 Moira Patience
Moira Patience is a Scottish fine jewellery designer who specialises in creating exquisite bespoke commissions using rare and natural gemstones.

With nearly two decades of experience, Moira has a deep understanding of what makes jewellery so extraordinary.

An award-winning jewellery designer, Moira honed her skills with some of the world's finest jewellery artisans, including Stephen Webster and Hamilton & Inches.

Launching her eponymous brand in 2013, she soon carved a reputation for translating her clients' stories into truly personal jewellery. Now, Moira brings together the talents of a small team, blending her distinct design signature with fine jewellery craftsmanship.
"Jewellery holds cherished stories of love, friendship and celebration, passed down through generations. Handcrafted over days and weeks, fine jewellery is considered, timeless and precious."

MOIRA PATIENCE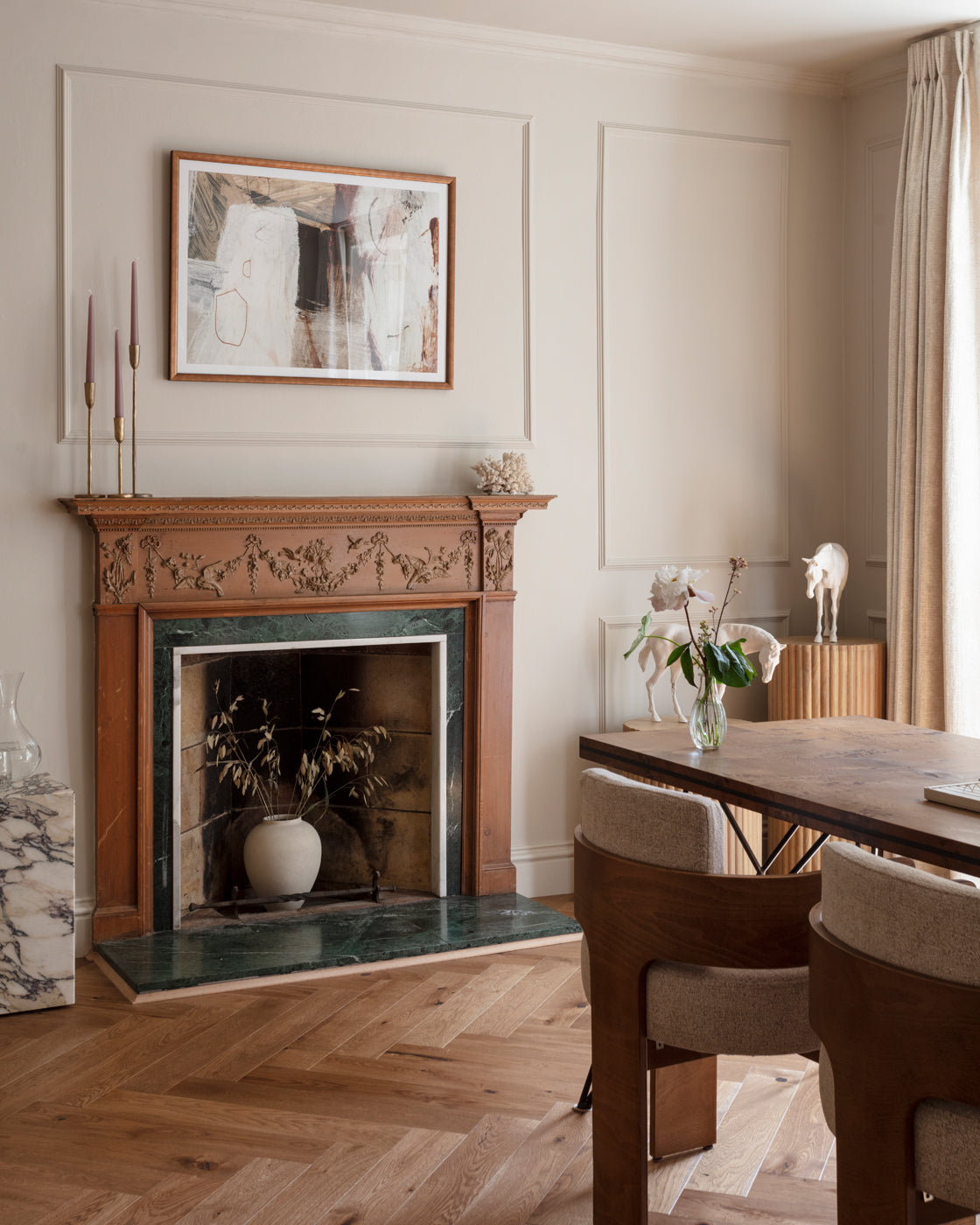 Our Showroom
Nestled in the heart of Edinburgh, you'll find the Moira Patience showroom. Tucked behind George Street, our beautiful Georgian townhouse is filled with creativity.

Our welcoming showroom showcases our permanent collection of fine jewellery and our selection of curated gemstones. Here Moira works on our latest designs, and we invite you to share your stories and ideas.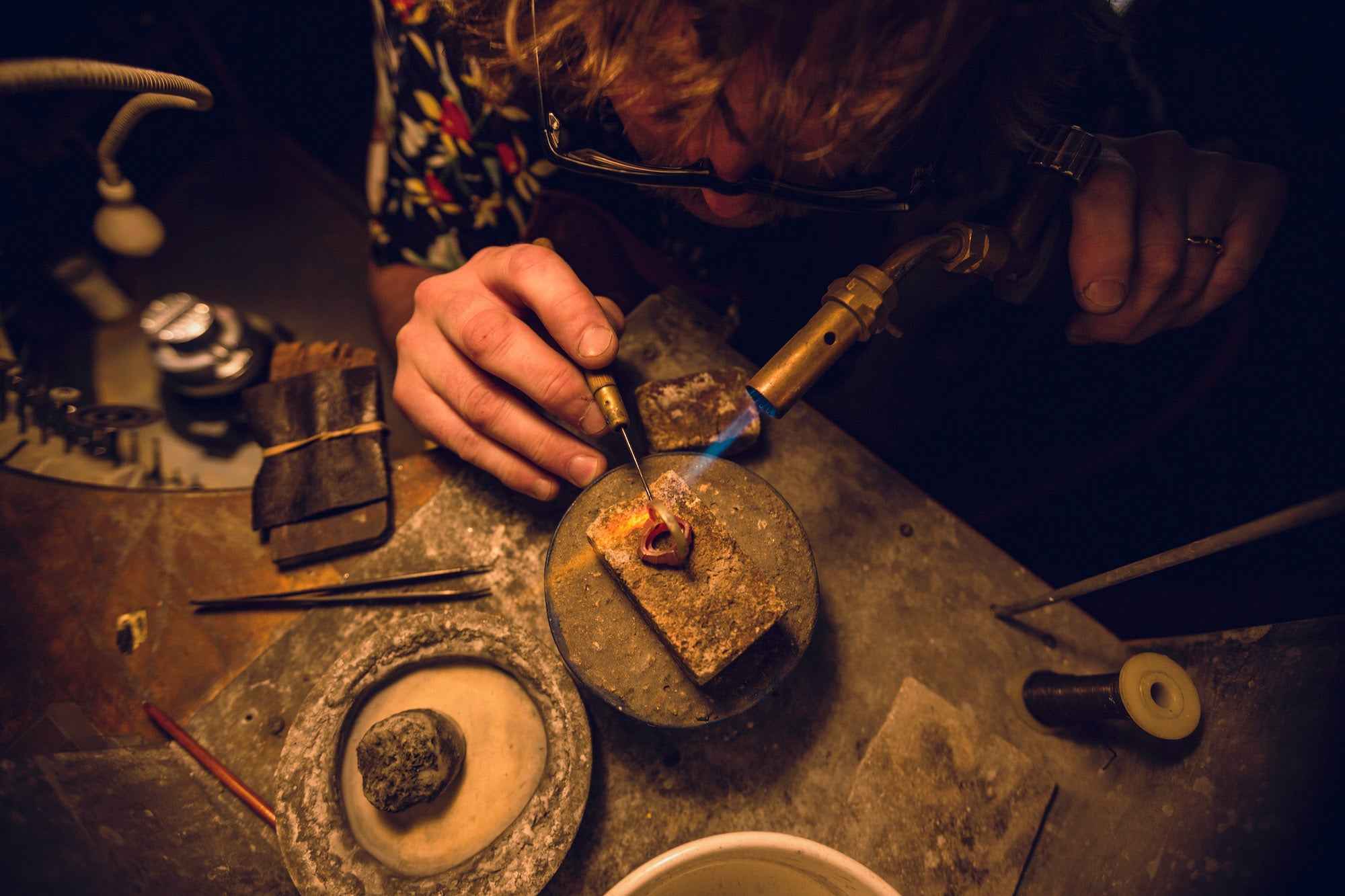 The Workshop
Each piece of Moira Patience jewellery is handcrafted and finished by our master jewellers in our workshop in Scotland.

We're proud to deliver some of the finest craftsmanship in the UK, creating the most beautiful quality jewellery in precious materials. With meticulous attention to detail in each piece, we craft contemporary heirlooms to tell your story, forever.
In our top-floor studio and workshop, our small, talented team work with Moira to transform designs into reality. Using modern techniques and traditional skills we create truly one-off pieces of jewellery that represent the very best in British craftsmanship.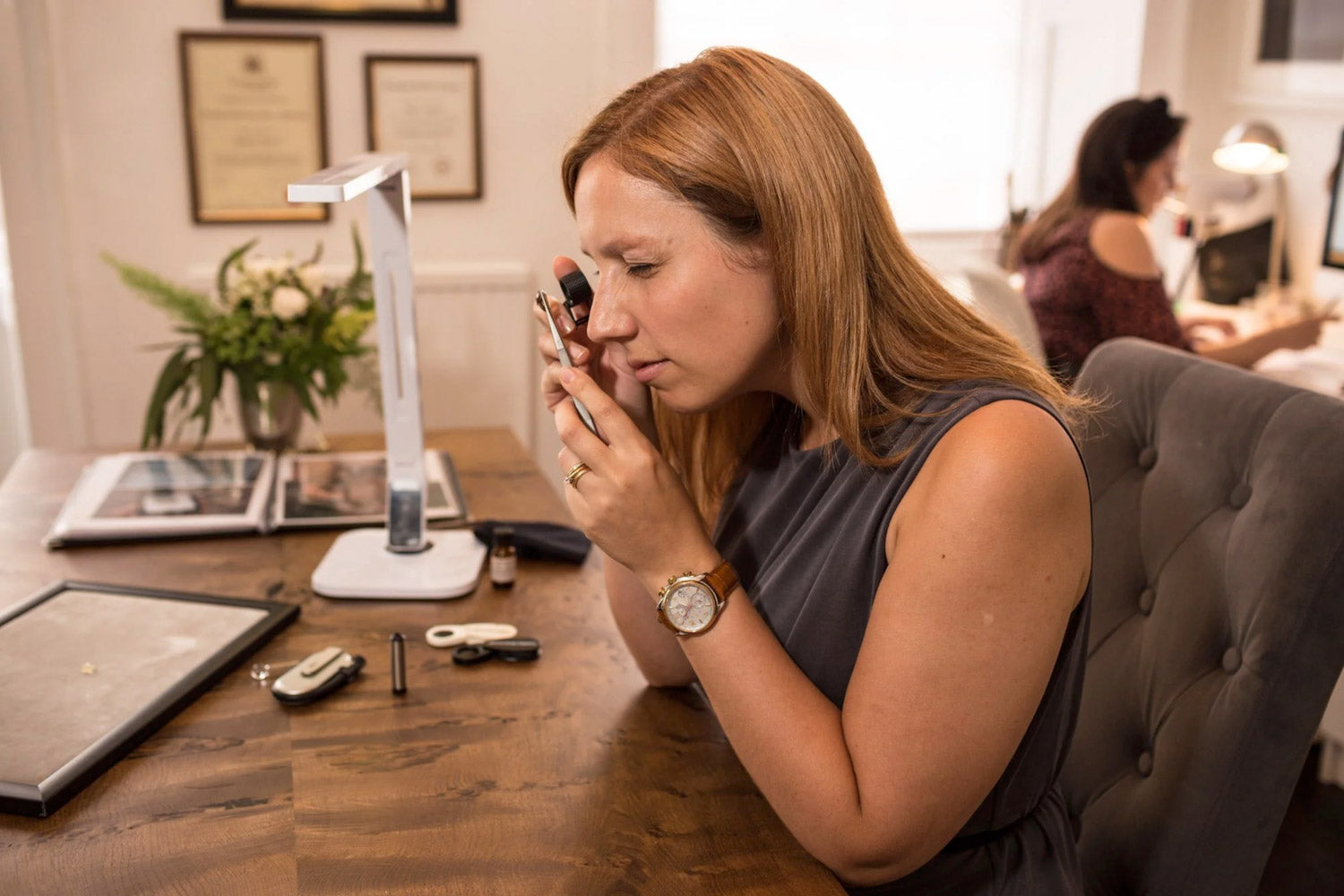 Megan G. Walker Bsc (hons) FGAM
Meg joined the team in 2019 bringing with her a wealth of experience and knowledge from a lifelong love affair with fossils, minerals and gemstones.
A self-confessed gemstone geek, Meg Studied Geology at Edinburgh University. She's also a CAD wizard and builds 3D models of Moira's bespoke designs before they're sent to the workshop.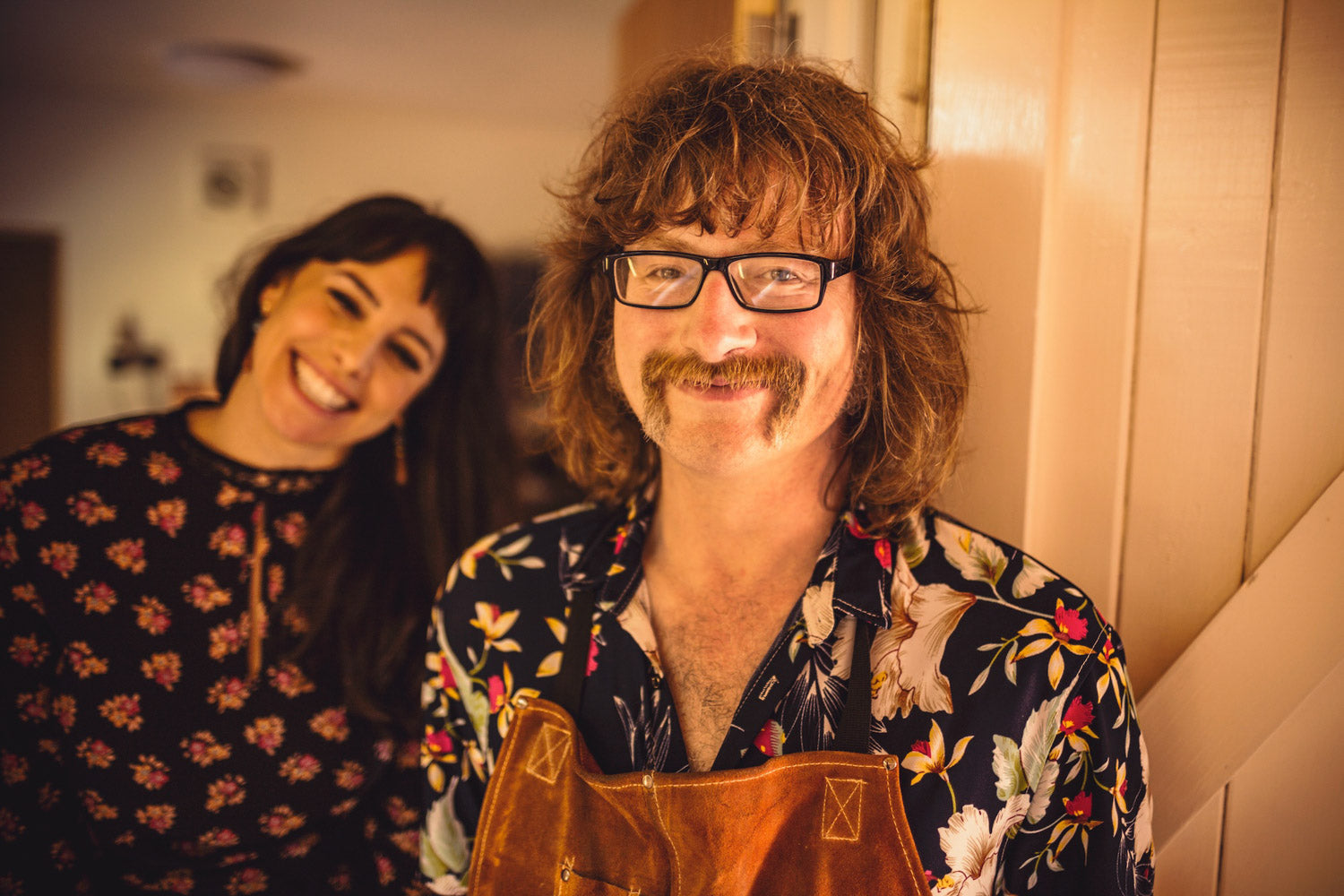 Inness Thomson
Inness' natural habitat is in the workshop making beautiful things and listening to music full blast.
After making guitars for 15 years, he fell in love with stone setting at North Glasgow College where he learnt traditional bench skills before delving into cutting-edge jewellery techniques and achieving a First Class Honours degree in Jewellery and Technology from Dundee University. Over the past few years he has played a huge part in the realisation of Moira's designs.