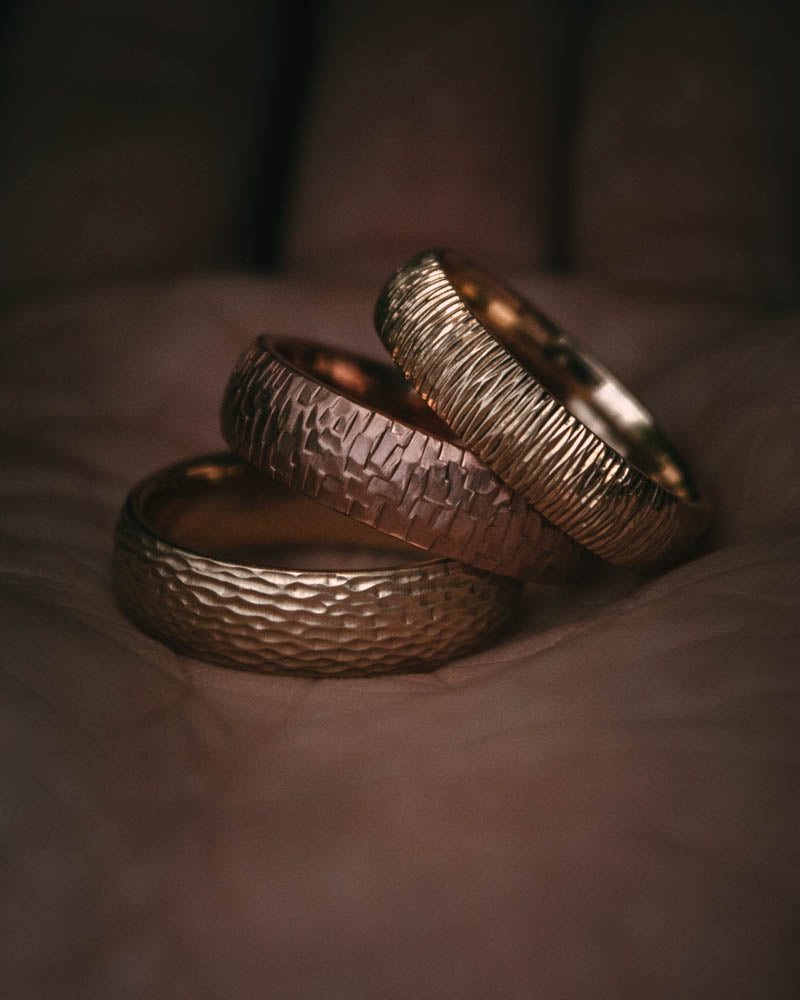 Wedding Rings
Introducing our new core collection of Moira Patience wedding rings. Choose an existing design or make it Custom with your choice of metal and gemstone combinations. We can also add personal touches such as hidden gemstones, hand-engraving and textured finishes.

We keep an example of each of these rings in stock and invite you to view them in the showroom.
C U S T O M
Customise Your
Wedding Rings
If you're looking for something a little more personalised, our wedding ring styles can be customised with the following options...

Swipe for details ⟶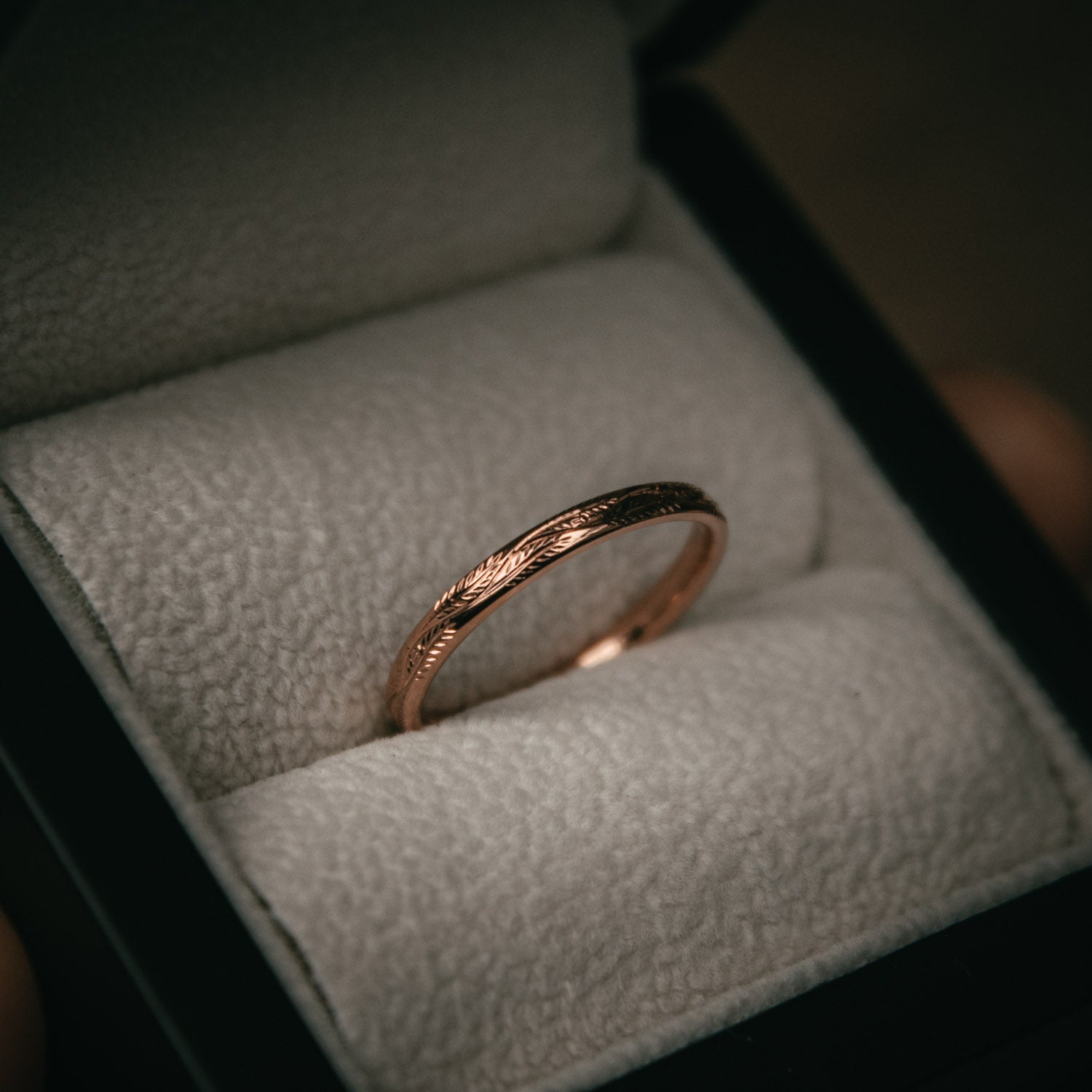 Metal Colour
Choose from recycled 18ct yellow gold, 18ct rose gold or bright white platinum. 14ct yellow and rose gold available on request.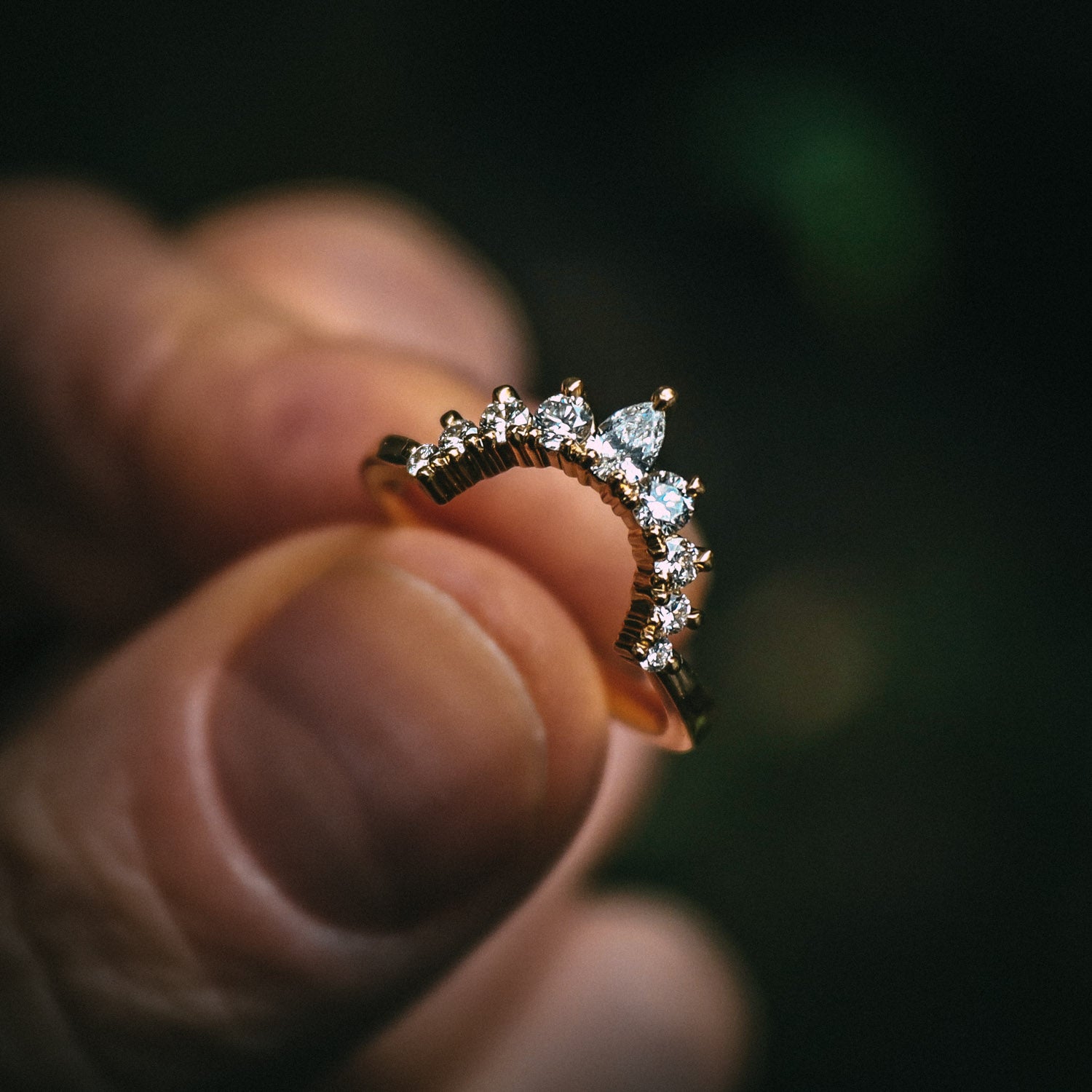 Gemstones
We source gemstones individually to your budget in order to find the perfect stones for your design.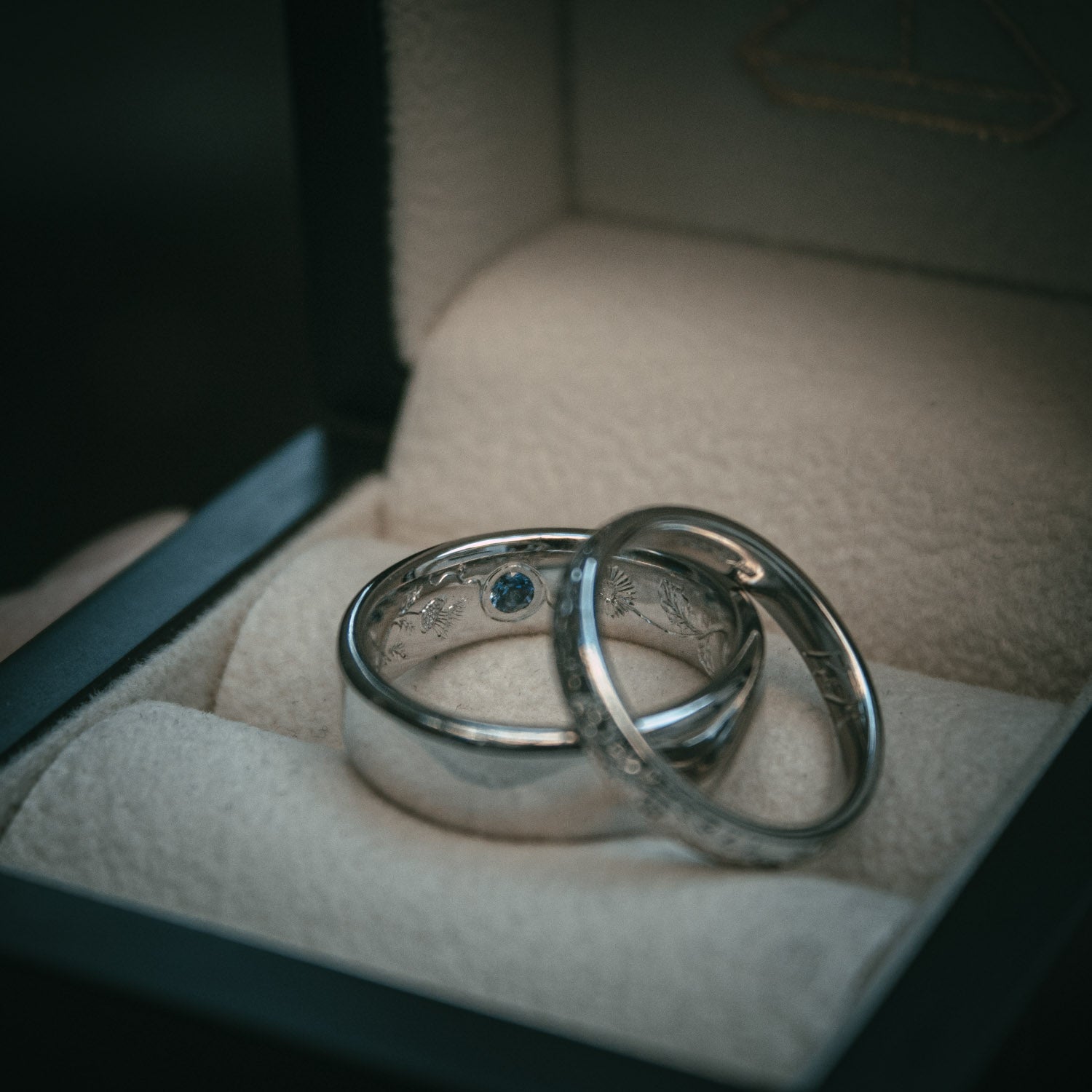 Hidden Gemstones
For an extra special personal touch we can sneak hidden gemstones into the band of your wedding ring.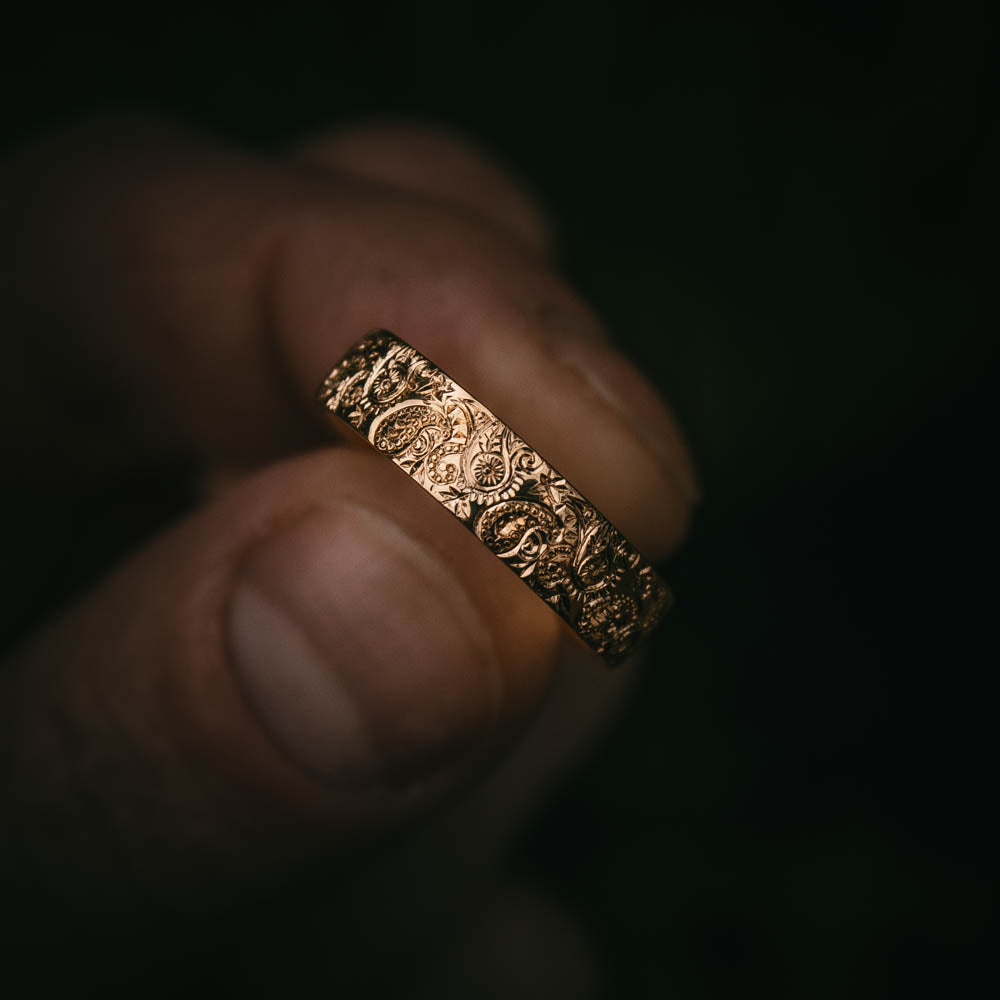 Hand-Engraving
We can hand-engrave initials, dates, patterns and even use your personal narrative to inspire the design.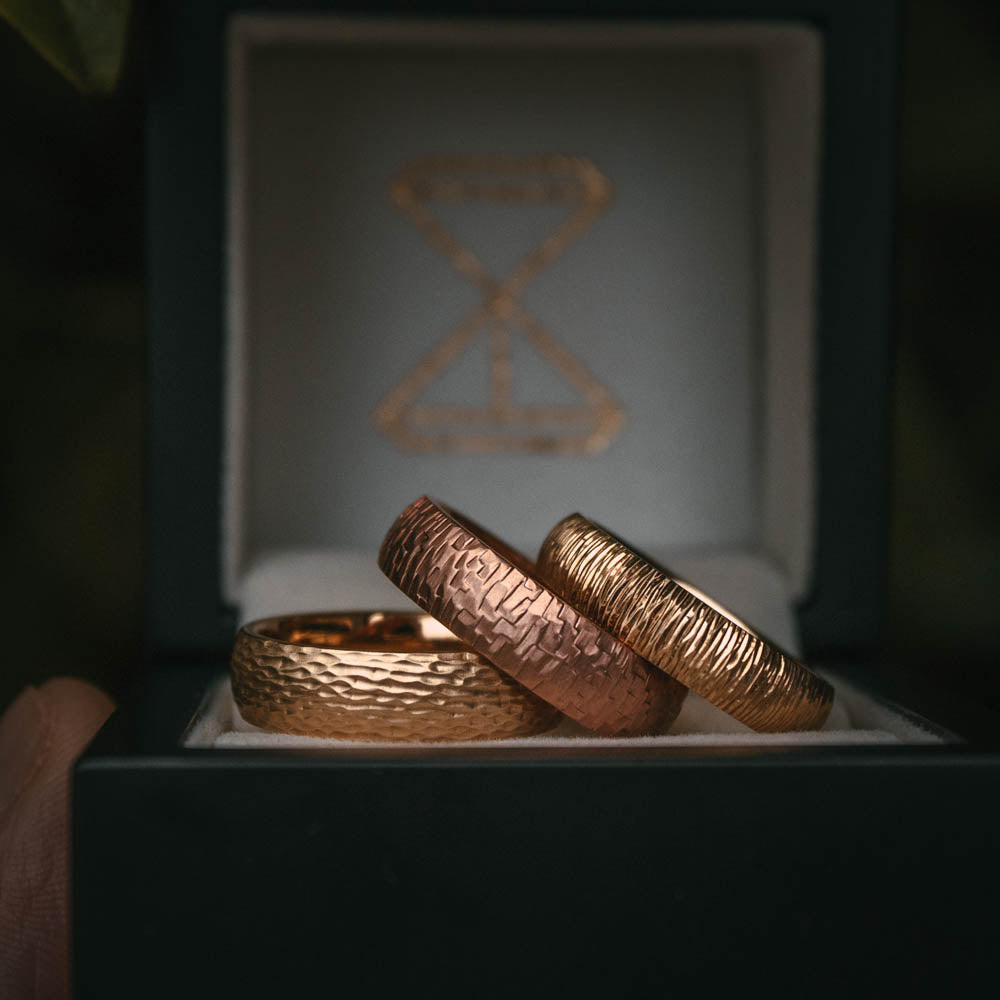 Textured Finishes
We also offer a selection of signature finishes which can be applied to your wedding ring.